As an advisor to numerous start-ups interested in applying for the Canada Start-Up Visa Program, I encounter a familiar inquiry on a daily basis: "What are the chances that our application gets refused?" Being someone who strives to be well-informed, I recently took the initiative to request Access to Information and Privacy (ATIP) reports from Immigration, Refugees and Citizenship Canada regarding approval and refusal rates within the SUV program. Join me in this blog post as we delve into the world of Start-Up Visa statistics.
Understanding Approval and Refusal Rates in the Canada Start-Up Visa Program
To get a clearer picture of the approval and refusal landscape, let's start by examining the statistics of permanent resident applications received and processed under the Start-Up Business category. The data in this report are accurate as of January 10th, 2023, and cover the period from January 1st, 2013, to December 31st, 2022.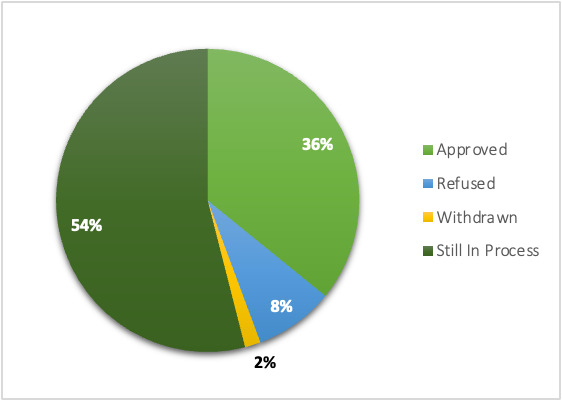 According to the ATIP report, during the specified timeframe, a total of 7,204 permanent resident (PR) applicants under the Canada Start-Up Visa (SUV) program had submitted their applications to the Immigration, Refugees, and Citizenship Canada (IRCC) and were issued a File Number for their PR application. It's worth noting that slightly less than half of these cases had been finalized, while just under 4,000 cases with File Numbers were still under process by IRCC as of the previous year.
Geographical Origins of Applicants
Furthermore, I wanted to delve into the geographical origins of these applicants to discern if there were any noticeable patterns in their approval rates. Let's examine how close our initial assumptions align with the actual data. Based on information extracted on July 7th, 2022, the residents of certain countries have accounted for 50% of all permanent residency applications received under the Start-Up Business program from 2017 to 2021. These countries consistently ranked within the top 5 countries of residence for PR applications received under SUV during those years. When comparing the two pie charts above, it becomes apparent that, unsurprisingly, SUV applications from residents in Canada have a higher rate of approval. A similar trend can be observed for applicants from India. On the other hand, residents of Iran and Hong Kong have had a smaller share of approved applications from 2017 to 2021. However, I am optimistic that the share of Iranian start-ups among approved cases will increase in the next ATIP report, given the frequent messages I have been receiving recently from approved start-ups from Iran by IRCC.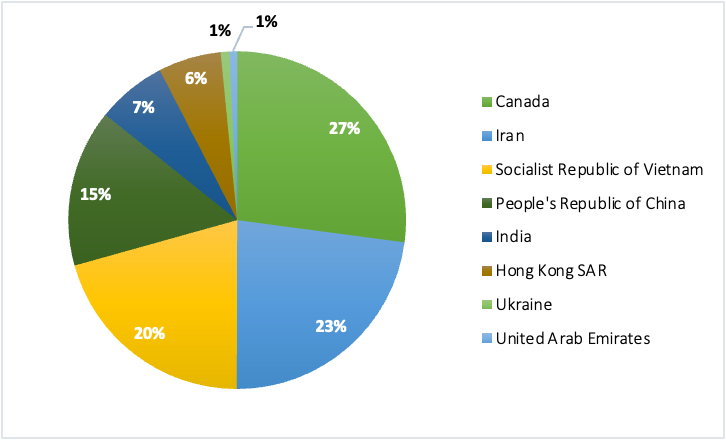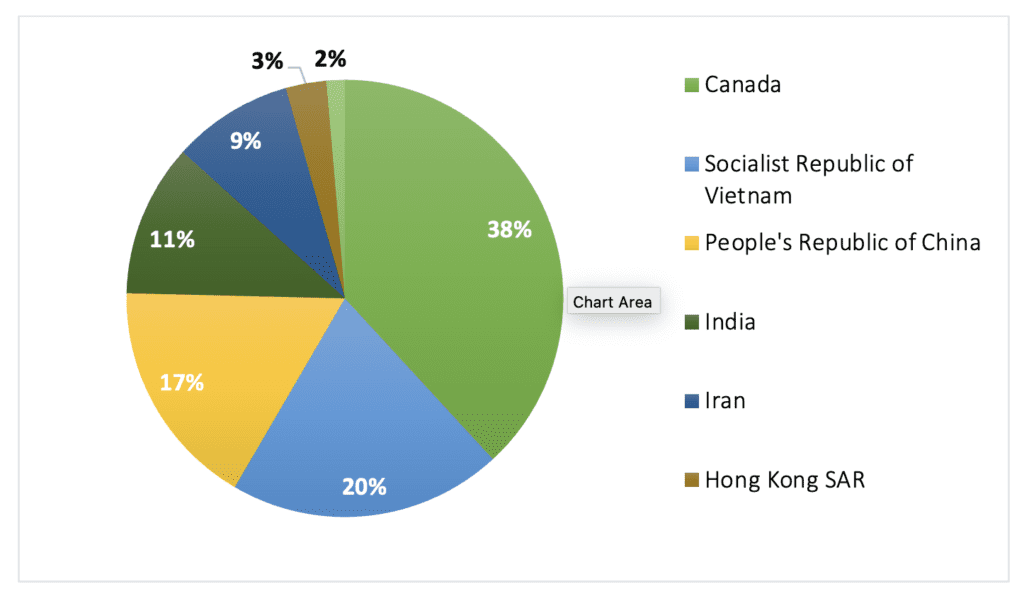 It's essential to recognize that while these statistics provide valuable insights, each application is unique, and approval depends on various factors beyond just the applicant's country of residence. I will explore these factors and what they mean for your Start-Up Visa application in another post.
Choosing the Right Type of Designated Organization
A major concern for potential SUV applicants revolves around selecting the right type of organization to partner with and receive a Letter of Support (LOS) from. There has been some speculation that obtaining an LOS from Venture Capital (VC) funds and Angel Investors might increase the chances of success with the IRCC because of their financial commitment to start-ups. However, the data presents a different perspective.
According to another ATIP report, with data collected as of January 10th, 2023, it's revealed that fewer than 20 cases under the support of VC funds were finalized between 2019 and 2022. More than half of this limited sample, specifically 11 out of 19, were refused. While the sample size is relatively small, this situation raises two noteworthy questions:
Why are there so few start-ups under the support of VC funds?
Why is the refusal rate for teams supported by VC funds so high?
Further analysis and investigation are required to understand the underlying factors contributing to this trend. Again, remember that the Start-Up Visa program's success depends on various factors, and while the data hints at potential concerns, it's important to emphasize that the sample size is small, and these observations should not be taken as conclusive evidence.

It's clear from the data that incubators have a higher refusal rate than angel investors, which is somewhat expected since incubators typically issue more Letters of Support than angel investors. However, there are specific reasons based on which I suggest the teams that I work with to go through the SUV process with incubators:
Faster Processing Time: Incubators generally have a shorter processing time for reviewing start-ups and issuing LOS. This speed can be advantageous for teams looking to initiate their IRCC application process promptly.
Overcoming Investor Hurdles: Convincing an angel investor to invest in a start-up, particularly when none of the team members have a status in Canada, can be quite challenging. Starting with an incubator can provide an initial stepping stone towards securing angel investor support later on.
It's crucial to remember that as long as you adhere to the guidelines outlined on the IRCC website, maintain a strong connection with the supporting organization, and, most importantly, focus on developing your innovative project, you shouldn't be overly concerned about encountering obstacles along the way.
The evolution of the Start-Up Visa program is a testament to its success. In its early days in 2013, little was known about how the program would function. However, after almost a decade, we now have a wealth of data, numerous success stories, and a vibrant community of Start-Up Visa applicants to draw inspiration from on this journey.
As always, it's important to emphasize that while this article provides insights and information, it should not be considered immigration advice. It's essential for applicants to consult with registered immigration consultants or experts for personalized guidance in their Start-Up Visa application process. I am also not a data analyst, and this article was just something that I have been working on as an afternoon hobby.
Good luck to all those embarking on the Start-Up Visa path, and may your innovative projects thrive and succeed!
References:
My references for writing this blog are ATIP reports under the following reference numbers received online on September 26th, 2023, from Immigration, Refugees and Citizenship Canada:
A-2022-70458
1A-2023-22727